.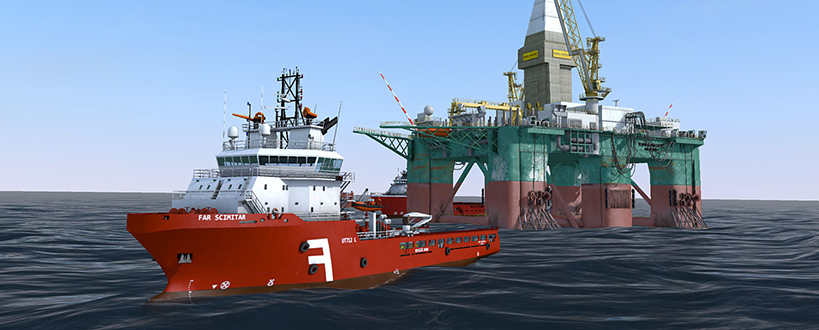 High Voltage Course
.
Aquanaut Dynamic Positioning Centre" is a DP training institute that provides an elaborate "High Voltage Safety Course" in Navi Mumbai (India). Candidates applying for this course must be Electrical Officers, ETO`s or Marine Engineers. Course will commence on every Monday and the course duration will be 3 Days.
The HV training provided meets the provisions as mentioned in Section A/lll-l, A/lll-2, A/lll- 6 & Blll/2 of the STCW Code 2010 (Manila Amendments)
Modern ships and installations, have High Voltage equipment to handle the massive power requirements
Operators and maintenance staff of such equipment require to be well trained in all aspects of High Voltage Safety and various safety procedures for handling the same.
Aquanaut Dynamic Positioning Centre, provides customized training to the Maritime sector. "High-Voltage Safety Course" offers invaluable benefits to Marine Engineers, Electrical Officers and ETO's.
The "High-Voltage Safety Course" includes practicals on High Voltage Permit system, PPE, and hands-on exercises on an actual High Voltage Panel comprising of Vacuum Circuit Breaker, control circuits, Earthing switch, test equipment, associated interlocks, Potential and Current transformers, Bus Bar chamber and Low Voltage Safety Relay / control panel.
.
Objectives of the High Voltage Course
.

To be familiarized and to understand the working of the various components & equipment used in High Voltage installations on board ships.
To be familiarized and to understand the procedure to Operate and maintain High Voltage installations safely & efficiently.
To learn by sharing of experiences amongst other participants attending the training course.
Duration:
3 days
Target Group:
Electrical Officers, ETO`s & Marine Engineers.
.
Career opportunities
.
The practical training sessions are very thorough and circumstantial and therefore, candidates get a better understanding of everything. Once a candidate clears this course, they gain experience in the practical area of HV switchboards, which is very different from theoretical training and a new and advanced career path is open to them. If you are an Electrical engineer, ETO or Marine engineer and want to move up the ladder, a very good way of doing so is to pursue the High Voltage Course at ADPC.
We aim to impart the necessary knowledge and skill in our candidates to maintain the High Voltage System on board independently with minimal support from the Manufacturer or Service provider.
.
Course Contents
.

Familiarization of the operation and safety features of high voltage power plant on board a ship.
Operational and safety requirements for a marine high voltage system.
Assigning of qualified personnel to carry out maintenance and repair of high voltage switch gear of various types.
Isolation and testing of high voltage switch board.
Carrying out a switching and isolation procedure on a marine high voltage system alongwith safety permit and procedures.
Performing polarization index test on high voltage equipment.
Precautions and Remedial actions during faults in high voltage system.
Risks & hazards associated with High Voltage systems.
Alternators safety features, Motor, Transformer protection &110 Volt DC for control of High Voltage Switchgear.
Keys and interlocks for isolation of high voltage equipment and Earth switch application.
Code of Safe Working Practices and PPE.
Operation, maintenance and tests of High Voltage switch gear, Vacuum circuit breakers, SF6 circuit breakers, contactors.
An introduction to High Voltage Variable Frequency Drives and soft starters used on ships.
ADPC offers various courses in Dynamic Positioning :
.
.